🏠 The perfect combination of charm, functionality, and craftsmanship.
💝 Use our templates to create a delicate gift. Even a novice can look like a professional.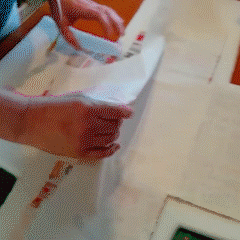 This sewing house boasts a cute, one-of-a-kind appearance, with intricate detailing and playful patterns that make it a charming addition to any home or workspace.
While it serves as a delightful piece of décor, the Charming Storage Sewing House is also designed with practicality in mind.
Its spacious interior can accommodate not only sewing supplies like threads, buttons, and needles but also various household items such as jewelry, small toys, stationery, and more, keeping your space organized and clutter-free.
Whether you're making it for a seasoned seamstress, a creative artist, or someone who simply appreciates charming home décor, the Charming Storage Sewing House is a thoughtful and memorable gift that will be cherished for years to come.
2. In the pop-up window, click on the location on the image below.
3. Choose your bank country.
4. Now you can use credit cards to pay.
5.Last Tip:
Do you want to use this credit card to create a PayPal account?
According to your needs, choose yes or no.

6.Successful payment.