Who can resist such a cute chick in your home?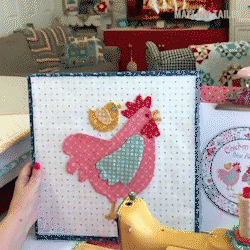 You could make Chicken Quilts, vintage tablecloths or
this would be a great addition to the kitchen decorations
!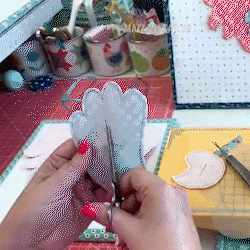 In the INSTRUCTIONS you will have:
A print out of the finished quilt...the schedule of what blocks we will make...
Also in the guide you will find fabric requirements for the quilt...and notion requirements for the quilt as well as suggested notions that I use when making mine.
As with any sewing...organization is really the key. I like to have this information ready for you ahead of time so that we can simply make the block!!
You will also find the cutting measurements of the Sew-In Interfacing that goes with each Sew Simple Shape so that you can have that all cut and ready to go.
There are embroidery patterns for the baby chick legs too and a print out with each of my chickens and their name so that you know who is who!
Template Set: 36 pcs templates