Get Your Makeup Bag Sewing Template Now!
Are you a sewing enthusiast with a passion for all things beauty? Look no further! Our makeup bag sewing template is here to unleash your creativity and help you craft a one-of-a-kind cosmetic bag that perfectly suits your style and needs.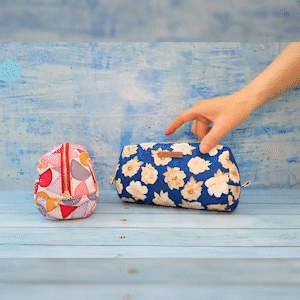 🧵 Create Your Own Beauty Haven
Choose from a variety of fabrics, patterns, and embellishments to make a statement and stand out from the crowd. Let your imagination run wild and create a beauty haven that's truly your own.
️Practical and Versatile Design
Our makeup bag sewing template features a practical and spacious design, allowing you to store and organize all your beauty essentials in one place. With its sleek and compact size, it's perfect for both home and travel use. Whether you're heading to a weekend getaway or simply want to keep your makeup organized at home, our sewing template has got you covered.
Sustainable Beauty with Repurposed Fabrics ♻️
We believe in the power of sustainability and giving new life to old materials. That's why our sewing template encourages you to repurpose your old denim jeans and transform them into a stylish makeup bag. Not only will you create a unique accessory, but you'll also contribute to a more eco-friendly lifestyle.
🪡 Easy-to-Follow Instructions
Don't worry if you're new to sewing or have limited experience. Our makeup bag sewing template comes with clear and detailed instructions that guide you every step of the way. From cutting the fabric to stitching it together, we've made the process easy and enjoyable for beginners and seasoned sewists alike.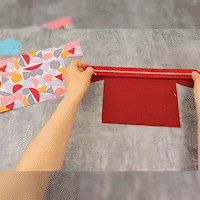 💌 Gift Your Creativity
Looking for a thoughtful and personalized gift? Our makeup bag sewing template is the perfect choice. Craft a handmade cosmetic bag for your loved ones and showcase your creativity while making them feel special. It's a gift that will be cherished for years to come.
Join the Creative Journey Today!
Embrace your passion for sewing and beauty with our makeup bag sewing template. Start creating your dream cosmetic bag that reflects your style and personality.
2. In the pop-up window, click on the location on the image below.
3. Choose your bank country.
4. Now you can use credit cards to pay.
5.Last Tip:
Do you want to use this credit card to create a PayPal account?
According to your needs, choose yes or no.

6.Successful payment.