Unleash Your Creativity with our Star Origami Pouch Sewing Template!
Welcome to a world of whimsical stitching adventures!
If you're a sewing enthusiast, you're in for a treat. Our Star Origami Pouch Sewing Template is here to ignite your imagination and provide you with a delightful project that will bring a twinkle to your eye.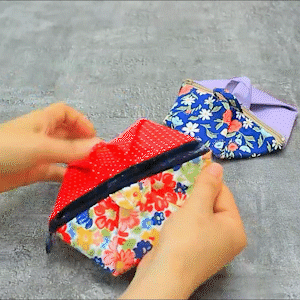 💖Let Your Style Shine:
Imagine showcasing your unique sense of style with a stunning star-shaped origami pouch. Our sewing template allows you to create a pouch that is as fashionable as it is functional. It's the perfect accessory to complement your outfits, adding a touch of magic and sophistication.
Remember, sewing is not just a hobby; it's an art form.
Our templates are available in three sizes.
🔹 Small 5in: The compact size is ideal for crafting charming mini pouch that are perfect for holding coins and a few bills. Create adorable and functional wallets that easily fit into your pocket or small handbag.
🔹 Medium 6in: Versatility meets style! This size allows you to design medium-sized wallets suitable for everyday use. Perfect for organizing your cards, cash, and even small essentials like lip balm or a USB drive. It's a must-have for staying organized on the go.
🔹 Large 7in: The go-to size for a spacious and practical pouch. With more room for cards, bills, and a few extra items
🔹 All Sizes-6+7+8-save 40%: Our combo packs offer a convenient solution for those who want to explore different sizes without the hassle of purchasing each template individually. With all the templates in one pack, you'll have everything you need at your fingertips.
🧵 Crafted with Love and Simplicity:
Designed with love and simplicity in mind, our sewing template is suitable for all skill levels. Even if you're new to sewing, fear not! We provide step-by-step instructions, guiding you through the process with ease. You'll be amazed at how quickly you can bring your own star origami pouch to life.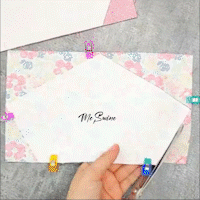 Get yours today and start crafting your way to fashion-forward fun! 🧵💫
🎁Perfect for Gifting
Looking for a delightful gift for a sewing enthusiast in your life? Our star origami pouch sewing template is an ideal choice. Surprise your friends, family, or fellow sewing enthusiasts with this charming template, allowing them to embark on their own stitching adventure.
Embrace the joy of stitching and let your creativity shine with our Star Origami Pouch Sewing Template. Discover the satisfaction of creating something beautiful with your own hands.
Let our star origami pouch be your canvas, and let your creativity soar. Stitch by stitch, you'll create a masterpiece that reflects your unique style and brings a smile to your face. Start stitching and let the magic unfold!
💌 Secure Ordering and Fast Shipping 💌
We value your trust and convenience. Our secure online ordering system ensures a hassle-free shopping experience. And don't worry about long waits – we offer fast shipping, so you can start sewing your wallets in no time!
💯 Customer Satisfaction Guaranteed 💯
We take pride in the quality of our products and the satisfaction of our customers. If you have any questions or concerns, our dedicated customer support team is always here to assist you. Your happiness is our priority!
Shop now and let your imagination run wild! 🪡