Make Flying Geese Patches quickly and accurately every time with no measuring necessary.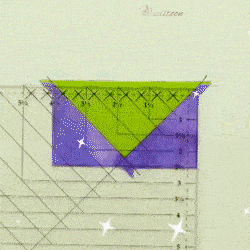 Enabled you to make several pieces that were consistently the correct size. Therefore, sewing was easy for matching seams.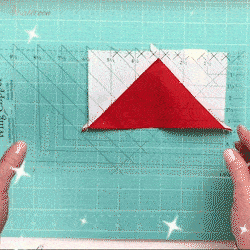 I had one that was useful for only two sizes of flying geese. This one is useful for cutting multiple sizes of flying geese.
Just line up the triangle lines on the ruler with the 45 degree sewn lines and trim the patch the size of the ruler.
Perfect flying geese every time. Trims ten different sized blocks from 1/2" x 1" to 5" x 10".
Includes step-by-step instructions.
2. In the pop-up window, click on the location on the image below.
3. Choose your bank country.
4. Now you can use credit cards to pay.
5.Last Tip:
Do you want to use this credit card to create a PayPal account?
According to your needs, choose yes or no.

6.Successful payment.