🎭Unleash Joy with Our Hand Puppet Sewing Template! 🎭
🤗️️We are dedicated to providing you with unique and delightful hand puppet crafting experiences that allow your creativity and imagination to soar. Whether you're a sewing novice or an experienced craftsperson, our templates will help you easily create adorable and vibrant hand puppets.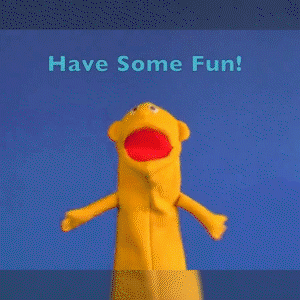 - Easy to Get Started: No need to worry about complex sewing techniques! Our templates are designed to be beginner-friendly, accompanied by detailed visual instructions suitable for all skill levels. Even if you're a beginner, you can effortlessly complete a captivating hand puppet.
-Quality Time with Loved Ones: Hand puppet crafting is a fun and engaging activity for the whole family! Creating hand puppets together not only nurtures creativity and imagination but also strengthens family bonds, allowing you to cherish joyful moments together.
- Infinite Creativity: Our hand puppet sewing templates offer a wide range of designs in different shapes, sizes, and styles. You can select and create one-of-a-kind hand puppets based on your preferences and creative ideas.
- Quality Assurance: We carefully select high-quality materials to ensure that the hand puppets you create are durable and detailed. Each template undergoes rigorous testing and refinement to deliver the best crafting experience.
Special Benefits for You! 📦💫
- Bundle Offers: We offer a variety of sizes and styles of hand puppet sewing templates, allowing you to choose individual templates or purchase bundle sets for more discounts and versatility.
- Digital Add-ons: Upon purchasing our hand puppet sewing templates, you'll receive a pack, including detailed sewing instructions and patterns, to facilitate your puppet-making journey.
- Environmentally Friendly: We encourage the use of recyclable and reusable materials, such as old fabric or textiles, to make your hand puppet crafting process more eco-friendly and sustainable.
Start creating delightful characters and embark on endless puppetry adventures today! 🎭️
2. In the pop-up window, click on the location on the image below.
3. Choose your bank country.
4. Now you can use credit cards to pay.
5.Last Tip:
Do you want to use this credit card to create a PayPal account?
According to your needs, choose yes or no.

6.Successful payment.