Unlock Convenience in Style!
🧵Order your Key Card Wallet Templates today and unlock a world of convenience and style-Never lose your keys again!
Tired of searching for your keys and cards in the bottom of your bag?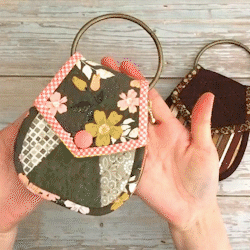 🧺Our Key Card Wallet Templates offer the perfect solution. These stylish and functional templates provide ample space to keep your essentials organized and easily accessible. No more rummaging through cluttered pockets or purses.
️️☀With our templates, you'll always have your cards and keys at your fingertips. Elevate your organization game and sew your way to blissful convenience!
Whether you're a seasoned sewing pro or just starting your creative journey, our templates empower you to sew your way to convenience and elegance
Get ready to unlock a world of possibilities!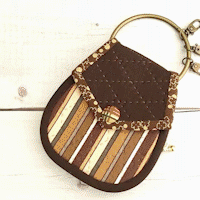 Efficient Storage:
Our Key Card Wallet Templates provide dedicated pockets and compartments, ensuring your keys and cards are securely stored and easily accessible whenever you need them. No more frantic searching or lost items!
Perfect Gift Idea:
Looking for a unique present for your loved ones? Sewing your own Key Card Wallets allows you to create personalized gifts for birthdays, holidays, and special occasions. Spread joy and functionality with your handmade masterpieces!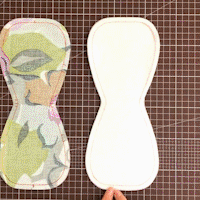 📏Size Options:

Small (4.5in): Perfect for compact storage of essential cards and a few keys.
Medium (6.5in): Offers a balance between portability and capacity, accommodating multiple cards and keys.
Large (8.5in): Ideal for those needing extra space, allowing you to carry additional cards, keys, and even small accessories.
Simply follow our step-by-step instructions and unleash your creativity. From choosing the perfect fabric to adding your unique embellishments, the process is both fun and rewarding.
Whether you prefer using leather, fabric, or a combination of materials, the choice is yours. Sewing enthusiasts of all skill levels will enjoy the process and take pride in their finished creations.
Shop now and embark on a journey of outdoor delight and creativity! 🌳🧺🌞
Secure Packaging and Delivery: We take great care in packaging and shipping your orders. Each Picnic Storage Tote Bag Template is meticulously packed to ensure its safe arrival at your doorstep. You can rest assured that your purchase will be protected during transit, allowing you to receive your bags in pristine condition.

🔄 Hassle-Free Returns: We believe in the quality of our products and strive for customer satisfaction. If, for any reason, you are not completely happy with your Picnic Storage Tote Bag Templates, we offer a hassle-free return process. Simply reach out to our dedicated customer support team, and they will guide you through the return procedure.