You only need a good template to make a beautiful bag, and novices can easily complete it!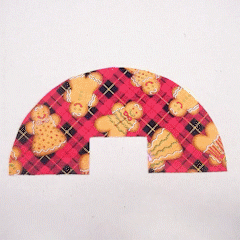 This cute zippered pouch is perfect for quilting clips, small sewing or knitting accessories, gaming accessories (eg, barrettes, jewelry, hearing aids, and more).
I love these coin purses. They have so many uses! Coins, lipstick, keys are the order of the day, but I like to keep my rings and earrings inside, or cough drops and gum, when I travel.
Perfect for storing all the little things you need on the go. This zippered pouch is just the right size for earplugs, pacifiers, lens caps, coin pockets, lip balm, flash drives, and many other items.
The perfect gift for any traveler, and the perfect gift for yourself. It's available on its own or as part of a set of three makeup and toiletry bags in different sizes.
Here is what you need
Our templates are available in three sizes, which can be used to make wallets, cosmetic bags, handbags:
Small:

6 inch

Medium: 8 inch

Large: 10 inch
2. In the pop-up window, click on the location on the image below.
3. Choose your bank country.
4. Now you can use credit cards to pay.
5.Last Tip:
Do you want to use this credit card to create a PayPal account?
According to your needs, choose yes or no.

6.Successful payment.