I don't know if the same thing will happen to you, but
my neck gets really loaded when I've been sewing for a while
and I've found the solution that relieves muscle tension helps me relax the area.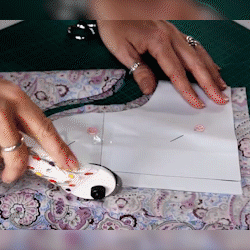 The homemade heat packs can be used for

sore muscles

, when someone is

not feeling well

or even to warm up on a cold night.
You can add

Essential Oils

like lavender or peppermint to the rice before filling the heat pack, which not only makes them smell good, but also

helps to calm

(lavender) and

helps with colds and breathing when you are sick

(peppermint).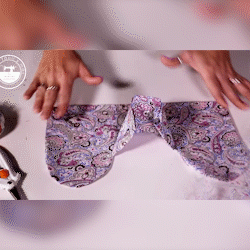 How should you use the Neck Heat Packs?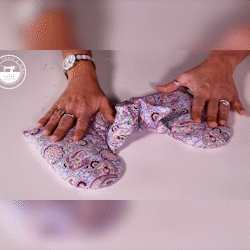 These DIY Heat Packs are made for the microwave. Heat for

1-2 minutes

, shake gently and apply to area that is needed.
You can also place the pack in the freezer and

use as a cold compress

.
Who should use the Neck Heat Packs?


Making your own heat packs with rice makes them very

user friendly for any age

. The concern with an electric heating pad is they are not recommended for everyone.
Really anyone can use the reusable Neck Heat Packs.
Always
be careful to check
that it is not too hot before putting it on your skin and adjust the time as you deem necessary.
You'll get the
instructions
with your package. Have a nice day!
2. In the pop-up window, click on the location on the image below.
3. Choose your bank country.
4. Now you can use credit cards to pay.
5.Last Tip:
Do you want to use this credit card to create a PayPal account?
According to your needs, choose yes or no.

6.Successful payment.