Have you never thought about making a comfortable pillow for your family?
This template is easy to make even for beginners! Let's make beautiful pillows together! Enjoy the joy of doing it yourself.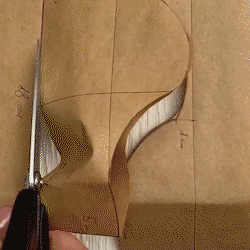 You can make different size neck pillows for your family to ease neck pain. You can also make smaller ones for kids. Be more relaxed after school or work.
Wormwood and other medicinal materials can be filled instead of cotton. You can diy different colors and materials to protect your neck and relieve your cervical pain.
After working hard during the day, your neck feels so tired, using this pillow to stretch your neck and help you fall asleep faster.When you lie down on the pillow, you feel your neck being lifted and instantly feel relaxed.
Suitable for different scenarios:
Sore neck at work or study
You can use it when your neck gets sore while driving or riding in a vehicle
Fall asleep quickly when you sleep at night
Let's get started!!!
AltAlt
2. In the pop-up window, click on the location on the image below.
3. Choose your bank country.
4. Now you can use credit cards to pay.
5.Last Tip:
Do you want to use this credit card to create a PayPal account?
According to your needs, choose yes or no.

6.Successful payment.