NO MORE HEADACHES WHEN MEASURING IRREGULAR ITEMS!
Trying to duplicate profiles and contours on your woodworking or auto body projects? Work with less hassle with the MASTER OUTLINE GAUGE! Copy the exact measurements and shapes with ease!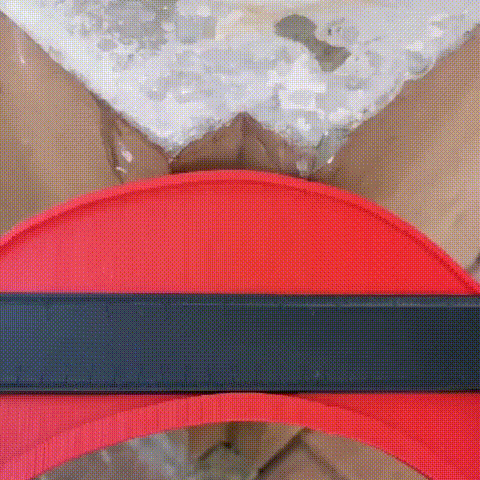 DIGITAL ANGLE FINDER 👉Click me👈
Introducing QuickAndFixed™, A Tool To Quickly Duplicate Difficult Or Intricate Shapes!
Copy Shapes To Tile, Laminate, Engineering Wood, Solid Wood, Vinyl Flooring, and more! Precisely Cut ANY Flooring To Match Objects

FEATURE:
[PRECISE SHAPE DUPLICATION] - This contour gauge works well in copying the shape of any irregular items. Replicate the shape of moldings or match exact cut outs for woodworking or tile flooring/linoleum installation/winding pipes/circular frames/ducts and so on.
[MULTI-SCENE APPLICATION] - The shape contour gauge duplicator designed for winding pipes, circular frames, ducts and many objects. Ideal for fitting tiles, laminate, carpet, checking dimensions, moulding, etc. Very useful tool for operations on car bodies, carpentry and for all kinds of modeling. Widely used in carpentry and constructions areas.
[DOUBLE SCALE DESIGN] - This durable profile tool body has an inch and centimeter scale contour copier to provide 100% accurate readings. Measurement requirements. Insurance demand. Replicate or match the shape of the slit and is fully suitable for wood or tile floor installations.

[EASY TO USE] - Simply press the tooth against the object to match the contour and then track the shape you need. This gauge increases your productivity and saves your valuable time to mark the precise cut. (Tip: It is allowed to use the screwdriver to adjust the screws on both side to loose or tight if you thought the original is too tight or too loose.)
[HIGH QUALITY & EASY TO CARRY] - The contour profile gauge is made of high quality resin material, crocking resistance, high strength, rustproof and durable. High definition laser cutting line, clear, AND easy to read
MULTIPLE SIZES AVAILABLE:
SPECIFICATIONS:
1 x Contour Duplication Gauge - (5 INCH, 10 INCH, OR 20 INCH)
Color: Green, Red, Blue
2. In the pop-up window, click on the location on the image below.
3. Choose your bank country.
4. Now you can use credit cards to pay.
5.Last Tip:
Do you want to use this credit card to create a PayPal account?
According to your needs, choose yes or no.

6.Successful payment.