📦

Discover the Perfect Sewing Companion

📦
--Our Stylish Tote Bag Sewing Templates with Convenient Pockets! Stay Organized in Style! 🧵
🧷Crafted with precision and attention to detail, these templates offer the ideal solution for storing and carrying your sewing essentials in style.
📍Whether you're heading to a sewing class, a fabric store, or simply want to stay organized on the go, our templates empower you to do it all with elegance.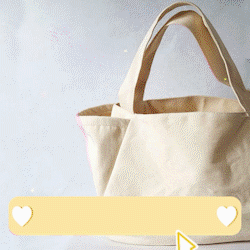 Get ready to sew your way to organized perfection!
🧵 Ample Storage Space:
Our Tote Bag Sewing Templates feature spacious compartments and convenient pockets, providing ample room to store your scissors, threads, measuring tapes, and other sewing essentials. Say goodbye to rummaging through your bag and hello to effortless organization!


🧵 Stylish Pocket Design:
With thoughtfully designed pockets, our templates allow you to keep your small items, such as needles, buttons, and pins, neatly organized and easily accessible. Stay prepared for any sewing project!
📏 Size Options
Our Tote Bag Sewing Templates are available in three versatile sizes:
🧵 Small (8in): Perfect for quick outings and compact storage needs, this size accommodates your essential sewing tools and materials.
🧵 Medium (10in): Offering a balance between portability and storage capacity, this size comfortably holds your medium-sized projects and supplies.
🧵 Large (15in): Ideal for larger projects or longer trips, this size provides ample space to carry your sewing machine accessories, fabrics, and more.
Shop now and embark on a journey of outdoor delight and creativity! 🌳🧺🌞
Follow our step-by-step instructions, and let your creativity soar. From selecting your favorite fabrics to adding personalized touches, the process is both enjoyable and rewarding. Whether you prefer using cotton, leather, or a combination of materials, the choice is yours.
Both seasoned sewers and beginners will find delight in the creative process and take pride in their finished tote bags.

Secure Packaging and Delivery: We take great care in packaging and shipping your orders. Each Picnic Storage Tote Bag Template is meticulously packed to ensure its safe arrival at your doorstep. You can rest assured that your purchase will be protected during transit, allowing you to receive your bags in pristine condition.💯

🔄 Hassle-Free Returns: We believe in the quality of our products and strive for customer satisfaction. If, for any reason, you are not completely happy with your Picnic Storage Tote Bag Templates, we offer a hassle-free return process. Simply reach out to our dedicated customer support team, and they will guide you through the return procedure.