30 days

unconditional refund or exchange.
In Stock - Ships Within

24

hours.
Now you are capable of elevating your already great skills to the next level of cross stitching mastery. View your artwork better, and appreciate its beautiful colours in detail with the Vision Booster!

Improve Your Vision & Precision With The Vision Booster!
Features: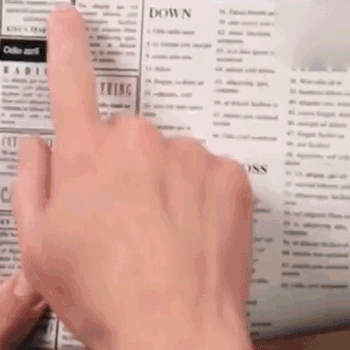 ✔️Detachable & Easy Change Lenses
✔️5 Magnification Powers (1x, 1.5x, 2x, 2.5x, 3.5x)
✔️Adjustable Lens Angle

✔️Interchangeable Headband

✔️Adjustable LED Lamp Angle
✔️Rubber Coated Nose Bridge Holders
You can now do cross-stitch in a more relaxed and comfortable manner even with your spectacles on by moving the power lenses front and back to achieve your optimum focus distance and position!

It comes with 5 pop-in lenses with different magnification powers, which you can adjust the angle freely, allowing you to use it interchangeably between cross-stitching and your everyday tasks.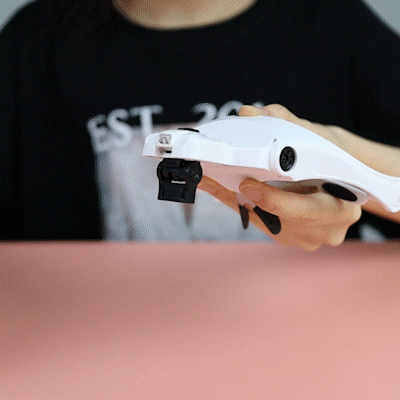 It is also equipped with an adjustable LED Glass Lamp near your forehead area of the Vision Booster, which provides maximum visibility for you to complete your piece no matter how dark or dimly lit your working environment is.
Depending on your preference, the arms of the Vision Booster can be detached and replaced with the elastic band included, allowing you to work comfortably for longer periods!
The Vision Booster is designed to prioritize your comfort while using it, it has a soft rubber coating on the nose bridge holders which is flexible and adjustable to give you sufficient support.
CUSTOMER QUESTIONS AND ANSWERS
Q : Can it be worn over glasses?
A

:

Good question and the answer is "yes". Even with the magnification, someone still need the glasses.
💡 ----- By David Bransfield on July 16, 2020

Q :

How heavy are these? Do they slip down your nose?
Q : Would these work for embroidery?
A

:

Yes!I really think they would. I can't believe the detail and how well I can see when I wear them for making false eyelashes.
💡 ----- By Kristin L Nash on Dec 15, 2020

A :

Not very heavy,Also they come with an elastic band that you can take the sides off and use that instead. Which I have done and I love these glasses now that I have done that.
💡----- By Morgan on February 20, 2021
Q : Would this fit someone with a larger head?
A

:

Yes. the elastic band can fit any size. Thanks for Seller.
💡 ----- By Choice on March 13, 2021
You can also look at this

Bling Crystal Rhinestone DIY Sticker

,click here👇
Shipping:
Due to the current situation, please allow 4-15 DAYS for all International orders.
OUR 5 POINT CUSTOMER PROMISE
- 30 Day Money Back Guarantee -
- Tracking number for every order -
- Safe purchase via Credit Card/PayPal -
- Real-life helpdesk assistants
-contant us at service
support@malltoon.vip
if you need assistance.